FOR THE MOST CURRENT PRESS RELEASES or NEWS
PRESS RELEASE
 05-06-21
 This release is to announce the recipient of the 2021 Illinois Sheriff's Association Scholarship.
The recipient of the scholarship is Abby Springer of Pittsfield.
Abby is an impressive young lady who is involved in many different activities at Pittsfield High School. It is an honor to present this scholarship to such an outstanding individual. I am positive she will excel in any profession she chooses as she has so far.
The recipient of this scholarship is chosen from among applications received at the Pike County Sheriff's Department. A committee is chosen to review the applications, academic documentation, and essays that are attached with each application. The top two applications are sent to the Illinois Sheriff's Association in Springfield where the recipient is finalized.
Congratulations to Abby and thank you to all who sent in applications. Pike County Should be proud of the high caliber of students that are shaped in our local school systems.
Sheriff David Greenwood
___________________________________________________________
Work along I-72 in Pike County begins week of April 12 
 PIKE COUNTY – The Illinois Department of Transportation announces that construction on Interstate 72 from the Interstate 172 interchange to west of Hull in Pike County begins the week of April 12.   
 The project involves removal of sections of pavement expansion joints, placement of reinforcement and concrete patching. The work will reduce I-72 to one lane in each direction, with traffic control utilizing dynamic message signs, spotters and barricades.  
 Drivers will enjoy a smoother driving surface as a result of this project, which is expected to be complete by early July.  
 Motorists can expect delays and should allow extra time for trips through this area. To avoid the work area, when feasible, use of alternate routes should be considered. Drivers are urged to pay close attention to changed conditions and signs in the work zones, obey the posted speed limits, refrain from using mobile devices and be alert for workers and equipment. 
 Over the next six years, IDOT is planning to improve more than 3,300 miles of highway and 8.4 million square feet of bridge deck as part of the Rebuild Illinois capital program, which is investing $33.2 billion into all modes of transportation. Year One included approximately $2.7 billion of improvements statewide on 1,706 miles of highway, 128 bridges and 228 additional safety improvements.  
 For IDOT District 6 updates, follow us on Twitter at @IDOTDistrict6 or view area construction details on IDOT's traveler information map  on GettingAroundIllinois.com.
________________________________________________
March 31, 2021                        
FOR IMMEDIATE RELEASE:
The Pike County Sheriff's Department recognizes Distracted Driving Awareness Month with a reminder for motorists: Drop It and Drive
To the People of Pike County, IL – April is Distracted Driving Awareness Month across the nation, and the Pike County Sheriff's Department is urging drivers to drop their phones and focus on the road with a not-so-subtle reminder:
"Phone in One Hand, Ticket in the Other."
It has become all too common to see people driving down the road while looking at their phones. People know texting and driving are both dangerous and illegal, but they do it anyway, putting themselves and others at risk.
In support of this effort, the Pike County Sheriff's Department is partnering with the Illinois Department of Transportation, the Illinois State Police and more than 200 local law enforcement agencies around Illinois the entire month of April.     During April, you will see increased law enforcement efforts as officers stop and ticket anyone who violates distracted driving and other Illinois motor vehicle laws."
According to the National Highway Traffic Safety Administration, a total of 26,004 people died in U.S. crashes involving a distracted driver between 2012 and 2019.
The distracted driving campaign is administered by the Illinois Department of Transportation with federal traffic safety funds.
For Information, Contact:
Chief Deputy Zack Orr
(217) 285-5011
pikesheriffil@pikecountysd.org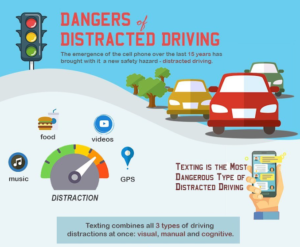 _________________________________________________________
PRESS RELEASE
UPDATE ON AUCTION:
Saturday, March 13th from Noon until 2p.m. you will be allowed to look at all auction items. They will be located on the east side of the jail (fenced in area, the alley between churches).
You still need to deliver the (sealed) bid to the Pike County Sheriff's Department.
The Pike County Sheriff's Department will be auctioning off four cars and one motorcycle using a silent auction method. Each vehicle is to be auctioned separately and do have reserves. All bids will need to be received at the Pike County Sheriff's Department no later than March 29th, 2021 at 12:00 Noon. The bids will be opened at 12:15 PM. The auctions will be awarded to the highest bidders. Payment of the vehicles will need to be made at the time the vehicle is picked up. If the vehicle is not picked up by Noon on April 1st, 2021 the vehicle will be sold to the next highest bidder.
Bid Sheets can be picked up at the Pike County Sheriff's Department starting on March 10th, 2021.
The following vehicles will be auctioned AS IS, WITH NO WARRANTY. All vehicles do run, but may need to be jump started when picked up since they have sat idle for a period of time.
White, 2012 Yamaha FZ1 Motorcycle. Mileage: 5044
Black, 2014 Ford Explorer (Used Squad). Mileage: 152500
Tan, 2003 Ford Taurus. Mileage: 133895
White, 2005 Cadillac Escalade. Mileage: 158888
Gray, 2015 Nissan Rogue. Mileage: 91553
___________________________________________________________________
PRESS RELEASE
January 15, 2021
ILLINOIS SHERIFFS' ASSOCIATION
ANNOUNCES SCHOLARSHIPS
The Illinois Sheriffs' Association announces that it will be awarding over $58,000 in college scholarships throughout the State of Illinois to students wishing to pursue higher education during the 2021-2022 academic year. The scholarships are to be applied to tuition, books and fees only. The student must be enrolled full-time at a certified institution of higher learning within the State of Illinois, full-time online learning is acceptable.
Pike County Sheriff David Greenwood will be awarding a scholarship in the amount of $500.00
There will be no restriction on any applicant by reason of race, age, creed, color, sex or national origin. The only limitations are as follows:
Applicants must be permanent Illinois residents
Scholarships must be utilized at institutions of higher learning within the
State of Illinois
Students must be enrolled as a full-time student during the 2021-2022
school year (excluding summer session).
Applications are now available at the Pike County Sheriff's office or on the ISA Website https://www.ilsheriff.org/youth-2/  Students must complete the application; answer the essay question and return all documentation to the Pike County Sheriff's Office by March 15, 2021 (must be postmarked by this date).  For more information, please contact the Pike County Sheriff's office, Illinois Sheriffs' Association, high school advising center or college financial aid office.
__________________________________________
PRESS RELEASE
 01-05-21
 On December 12th, the Fishhook United Brethren Church donated $500.00 to the Pike County Sheriff's Department for the purchase of body cameras. This donation allows the Sheriff's Department to continue to build on our use of body cameras which have become a great evidentiary tool for law enforcement.
I would like thank the Fishhook United Brethren Church for their generous donation to the Sheriff's Department and their community.
So far, due to these generous donations, this program has not been a financial burden on the tax payers of Pike County.
Sheriff David Greenwood
___________________________________________
PRESS RELEASE
11-19-20
On 11-19-20 Chris Sitton and Pittsfield Save A Lot donated $1500.00 for the purchase of twelve AR500 IFAK kits. These kits are used in emergency medical situations where there is a significant injury and time is of the essence.
Pike County Sheriff David Greenwood said these kits are quite necessary in law enforcement today, but constant budget restraints limit the ability of smaller departments to purchase safety equipment like these.  It is so rewarding living in a place where law enforcement is overwhelmingly supported by the community. I want to thank Chris Sitton and Save A Lot for this generous donation to the Pike County Sheriff's Department.
_________________________________________
PRESS RELEASE
11-19-20
The Perry Methodist Church recently donated $500.00 to the Pike County Sheriff's Department for the purchase of body cameras. The Pike County Sheriff's Department has recently begun a trial where select deputies are wearing body cameras. The funding for this project is coming completely from generously donated funds to this point.
I eventually expect this to grow into the full use of the body worn cameras on all of our deputies. These cameras are great documentation tools for an officer and allows others such as the State's Attorney, Judge, Jurors and citizens to get an eyewitness view of an incident. They are also very useful training tools. I want to thank the Congregation of the Perry Methodist Church for this generous donation and for their continued support of local law enforcement. This is very much appreciated.
_____________________________________
NOW HIRING:   November 9, 2020
The Pike County Sheriff's Dept., Emergency Dispatch Center looking for a Full Time Dispatcher.
Nights, Weekends, 12-hour shifts.
Starting salary $ 15.49 per hour. After 1-year probation $16.55 per hour.
High School Diploma or GED required.
NOW HIRING:  November 9, 2020
The Pike County Sheriff's Dept., Correctional facility are looking for part time Correctional Officers.
Nights, weekends, 12-hour shifts.  Work hours vary and are not guaranteed. Pay $13.00 per hour.
High School Diploma or GED required.
Serious applicants only.
Applications available here:  https://www.pikecountysd.org/forms-2/ 
Send Resume/ Applications to:  pikesheriffil@pikecountysd.org
________________________________________
Press Release
09-18-20
Mike Bradshaw with Pike County Crime Stoppers met with Pike County Sheriff' David Greenwood on August 27th to present him with a three-thousand-dollar check to help with the purchase of body worn cameras. The Pike County Sheriff's Department is beginning a body camera trial to see how they will benefit the department and citizens. Following a successful trial, the plan is to eventually purchase the cameras for all of  the deputies.
"I Thank Pike County Crime Stoppers for this gift to the Sheriff's Department. We have always had a wonderful relationship with Crime Stoppers and its members and we expect that to continue. In the times we live in, it is comforting to know that law enforcement has citizens like this to support us and assist in solving crimes. Crime Stoppers has been critical in helping law enforcement solve many crimes over the years and has given out many, many rewards."
Remember, if you have any information on a crime in your community, you can call Pike County Crime Stoppers at 217-285-1500 to report it. The Call is confidential. If the information you provide leads to the arrest of the suspect, you will be eligible for a cash reward. Also, if you would like to become a member you can call the same number and leave your contact information. Someone will reach out to you.
________________________________________
JOB OPENING:  6/29/2020
Emergency Telecommunicator/Dispatcher 
Accepting serious applications for a Full-time Emergency Telecommunicator/Dispatcher. Must be 18 yo or older. High School Diploma and/or GED. Must be able to multi task, file , proofread, type 30 wpm and have Customer Service experience. 12 hour days and/or night shifts, with every other weekend off. Example: Mon, Tues, OFF, OFF,Fri, Sat, Sun. OFF, OFF ,Wed ,Thur ,OFF ,OFF OFF.   Applications are due by July 10th, 2020
Email your application from this website to:  pikesheriffil@pikecountysd.org
Mail your application to:   204 E. Adams. St. , Pittsfield Illinois 62363
FILLED
AUGUST 14, 2018 PRESS RELEASE:
On August 13th at approximately 7:15, Pike County Sheriff's Deputy effected what was believed to be a routine traffic stop on County Hwy #2 near Baylis.  Subsequent to the stop, the deputy searched the Chevrolet SUV and seized Methamphetamine, Controlled Substance in Prescription form, and Drug Paraphernalia.
During the stop, the officer identified the driver as, Cain I. Vincent (18) of Pittsfield and the passenger as Dusty L. Embree (23) of Griggsville.  Embree was taken into custody for an outstanding warrant of arrest in Pike County with a bond of $25,000.  Upon  arrest of Embree, he was placed in handcuffs and search when the deputy located drug paraphernalia on his person.
During a search of the vehicle, Embree fled on foot into a nearby cornfield out of sight of the officer.
A search of the area by Pike County Sheriff's Department, Illinois State Police, the West Central Illinois Drug Task Force, and other volunteer agencies  including K-9  was cancelled due to darkness.
It is believed that the prisoner fled after witnessing the officer locate felony drugs in the vehicle.
Agents continued the investigation with intelligence gathering the following 24-hours without success.
The escape is not believed to be a danger to the community and has had contact with law enforcement in the past without incident.
Paul F. Petty
Fire Weather Alert:   02/16/2017
URGENT – FIRE WEATHER MESSAGE National Weather Service Saint Louis MO 202 PM CST Thu Feb 16 2017 ILZ095-097-098-MOZ018-019-026-027-035-036-061-063>065-072-073- 170000- /O.EXA.KLSX.FW.W.0001.000000T0000Z-170217T0000Z/ Adams IL-Calhoun IL-Crawford MO-Jefferson MO-Knox MO-Lewis MO- Marion MO-Pike IL-Pike MO-Ralls MO-Saint Charles MO- Saint Louis City MO-Saint Louis MO-Shelby MO-Washington MO- 202 PM CST Thu Feb 16 2017 …RED FLAG WARNING IN EFFECT UNTIL 6 PM CST THIS EVENING FOR WIND AND LOW RELATIVE HUMIDITY FOR MOST OF EASTERN MISSOURI AND PARTS OF WEST CENTRAL ILLINOIS… The National Weather Service in Saint Louis has issued a Red Flag Warning for wind and low relative humidity…which is in effect until 6 PM CST this evening. * AFFECTED AREA…In Illinois…Fire Weather Zones 095…097 and  098. In Missouri…Fire Weather Zones 018…019…026…027…  035…036…061…063…064…065…072 and 073. * 20 FOOT WINDS…Southwest 10 to 20 mph with gusts up to 30 mph. * RELATIVE HUMIDITY…As low as 18 percent. * 10 HOUR FUELS…less than 9 percent. * IMPACTS…these conditions are conducive for the rapid spread  and growth of uncontrolled wildfires. PRECAUTIONARY/PREPAREDNESS ACTIONS… A Red Flag Warning means that critical fire weather conditions are either occurring now… or will shortly. A combination of strong winds… low relative humidity… and dry fuels can contribute to extreme fire behavior. A Red Flag Warning means that critical fire weather conditions are either occurring now, or will shortly. A combination of strong winds, low relative humidity, and dry fuels can contribute to extreme fire behavior.
NOVEMBER 20th, 2016
The Pike County Sheriff's Department accepted a $5,000 donation from Precision Pipeline Construction of Eau Claire, Wisconsin last week. Precision Pipeline has been in the area for several months installing the new underground line from North Dakota to Illinois.   The money was donated to assist in upgrading the departments aging equipment. Numerous law enforcement agencies have assisted in the security and welfare of the ongoing project for most of 2016 year. Sheriff Paul F. Petty stated, "This project has been an enormous boost to our local economy throughout the area and has put a great deal of locals to work. We are grateful for their kind donation which will enable us to upgrade some aging equipment within our deputy's squad cars."
***********************************************************************************
APRIL 4, 2016
 Phone Scams Continue to be a Serious Threat, Remain on IRS "Dirty Dozen" List of Tax Scams for the 2016 Filing Season
IRS YouTube Video
Tax Scams: English | Spanish | ASL
Security Summit Identity Theft Tips Overview: English
Be Cautious When Using Wi-Fi: English
Update Your Password Regularly: English
IR-2016-14, Feb. 2, 2016                                                                                            Español
WASHINGTON — Aggressive and threatening phone calls by criminals impersonating IRS agents remain a major threat to taxpayers, headlining the annual "Dirty Dozen" list of tax scams for the 2016 filing season, the Internal Revenue Service announced today.
The IRS has seen a surge of these phone scams as scam artists threaten police arrest, deportation, license revocation and other things. The IRS reminds taxpayers to guard against all sorts of con games that arise during any filing season.
"Taxpayers across the nation face a deluge of these aggressive phone scams. Don't be fooled by callers pretending to be from the IRS in an attempt to steal your money," said IRS Commissioner John Koskinen. "We continue to say if you are surprised to be hearing from us, then you're not hearing from us."
"There are many variations. The caller may threaten you with arrest or court action to trick you into making a payment," Koskinen added. "Some schemes may say you're entitled to a huge refund. These all add up to trouble. Some simple tips can help protect you."
The Dirty Dozen is compiled annually by the IRS and lists a variety of common scams taxpayers may encounter any time during the year. Many of these con games peak during filing season as people prepare their tax returns or hire someone to do so.
This January, the Treasury Inspector General for Tax Administration (TIGTA) announced they have received reports of roughly 896,000 contacts since October 2013 and have become aware of over 5,000 victims who have collectively paid over $26.5 million as a result of the scam.
"The IRS continues working to warn taxpayers about phone scams and other schemes," Koskinen said. "We especially want to thank the law-enforcement community, tax professionals, consumer advocates, the states, other government agencies and particularly the Treasury Inspector General for Tax Administration for helping us in this battle against these persistent phone scams."
Protect Yourself
Scammers make unsolicited calls claiming to be IRS officials. They demand that the victim pay a bogus tax bill. They con the victim into sending cash, usually through a prepaid debit card or wire transfer. They may also leave "urgent" callback requests through phone "robo-calls," or via a phishing email.
Many phone scams use threats to intimidate and bully a victim into paying. They may even threaten to arrest, deport or revoke the license of their victim if they don't get the money.
Scammers often alter caller ID numbers to make it look like the IRS or another agency is calling. The callers use IRS titles and fake badge numbers to appear legitimate. They may use the victim's name, address and other personal information to make the call sound official.
Here are five things the scammers often do but the IRS will not do. Any one of these five things is a tell-tale sign of a scam.
The IRS will never:
Call to demand immediate payment, nor will the agency call about taxes owed without first having mailed you a bill.
Demand that you pay taxes without giving you the opportunity to question or appeal the amount they say you owe.
Require you to use a specific payment method for your taxes, such as a prepaid debit card.
Ask for credit or debit card numbers over the phone.
Threaten to bring in local police or other law-enforcement groups to have you arrested for not paying.
If you get a phone call from someone claiming to be from the IRS and asking for money, here's what you should do:
If you don't owe taxes, or have no reason to think that you do:
Do not give out any information. Hang up immediately.
Contact TIGTA to report the call. Use their "IRS Impersonation Scam Reporting" web page. You can also call 800-366-4484.
Report it to the Federal Trade Commission. Use the "FTC Complaint Assistant" on FTC.gov. Please add "IRS Telephone Scam" in the notes.
If you know you owe, or think you may owe tax:
Call the IRS at 800-829-1040. IRS workers can help you.
Stay alert to scams that use the IRS as a lure. Tax scams can happen any time of year, not just at tax time. For more, visit "Tax Scams and Consumer Alerts" on IRS.gov.
Each and every taxpayer has a set of fundamental rights they should be aware of when dealing with the IRS. These are your Taxpayer Bill of Rights. Explore your rights and our obligations to protect them on IRS.gov.
NOVEMBER 30, 2015
The Pike County, Illinois Sheriff's Office arrested Harley Davidson Johnson, of Griggsville, Illinois for armed robbery Friday night.
According to a news release, deputies responded to the BP Gas Station in Pittsfield on West Washington Street around 9 p.m.
Upon arrival, deputies were able to collect information from store employees and immediately found multiple suspects.
Officials from the Pittsfield Police, Pike County Sheriff's Office and Illinois State Police recovered evidence in the crime including a handgun and money.
The investigation is ongoing and three individuals have been taken into custody
PRESS RELEASE:               NOVEMBER 5, 2015
The Pike County Sheriff's Department would like to inform the public of two separate scams recently circulating the Pike County area.
One of the scams is a telephone recording that claims they are from the Internal Revenue Service (IRS) and requesting a return call and leaving a number.  It states that the IRS has tried to contact you numerous times and if you do not contact them , you will be subject to a lawsuit. Please be advised that the IRS will not be telephoning anyone to collect monies owed.  THIS IS AN ABSOLUTE SCAM and to date, this scam has taken thousands of dollars nationwide.   Do not return the call or attempt to investigate the matter in any manner as they will attempt to use tactics by scam artists that are extremely sophisticated in nature.
The second scam is generally over the internet including face book and email.  The scam artist claims to be in need of funding so that he may come visit you.  The scam artists involved are extremely good at human resource skills and very personable in nature.  They will make every effort to make you feel like a close friend.
Pike County has spent several thousand dollars in these types of scams.  We encourage all residents of this community to not respond to anyone wanting money from strangers and particularly from anyone using tactics such as threatening legal trouble or coercion.
We remind all citizens to hang up the phone and absolutely do not return any phone calls.
If you are a person who has released funding in the past, you are more than likely labeled as a more susceptible victim to scam artists.  Change your email and refrain from using face book for a period of time to release such contacts.
If you are aware of a loved one who has fallen prey to these scams, we encourage you to report the incident to law enforcement and we further encourage you to monitor your loved ones financial business by contacting your local bank and advising them of the situation.  Our local banks and stores with the ability to wire money are extremely aware of these scams and will make every effort to help those in need.
SEPTEMBER 16, 2015
On 09/16/15 at 6:16 AM the Pike County Sheriff's Department responded to a report of a two vehicle head on collision on County Highway #3, a quarter of mile South of Interstate 72.
A 2004 Pontiac, being driven by Bryce A Reel, age 23, of Pittsfield, Illinois was traveling north bound on County Highway 3, when the vehicle being driven by Reel collided head on with a 2002 Chevrolet truck that was traveling southbound. The 2002 Chevrolet Truck was driven by William C. Miller age 49 of Baylis, Illinois.
Reel had to be extricated from his vehicle and received severe injuries and was airlifted from the scene. Miller received minor injuries and was later treated at Illini Community Hospital.
The accident remains under investigation.
Assisting at the scene were Pike County EMS, Pittsfield Fire Department and Air Evac.
APRIL 27,2015
3 Arrested after Meth bust
http://www.connecttristates.com/news/story.aspx?id=1196585#.VT6cakWYfuM.facebook
APRIL 20, 2015
SCAMS:     Please click on the following link that will provide information on the prevention of scams.    Do's and Don'ts before releasing personal information:
http://www.illinoisattorneygeneral.gov/consumers/consmalert0305.pdf
CONTROLLED BURNS:
Contact the Pike County Sheriff's Department  at 217-285-5011 before any Controlled Burns.   We notify and prepare all Fire Departments of all Controlled Burns.  This allow each Fire Department to be prepared for any  fires that might get out of control.
Please be aware of dry and/or windy conditions before starting a controlled burn.
Thank you for your cooperation
Pike County 911
Pike County Fire Departments
Scammers demanding untraceable cash
Scam artists are typically interested in one thing above all else: getting paid. They are out to make a quick buck (or many millions of bucks) by tricking consumers in to sending them money, especially if they can quickly turn it into untraceable cash. Over the years, wire transfer has been the method of choice for fraudsters looking to get paid by their victims. Recently, however, there has been an uptick in consumer complaints to Fraud.org reporting that scammers are asking them to use Green Dot MoneyPaks or Vanilla Reloads.
MoneyPaks and Vanilla Reloads are sold at thousands of major retailers. Users purchase the MoneyPak or Vanilla Reload and give cash to the clerk at the register to load on to them. By using the control number or PIN on the back of the card, the consumer can then add the funds onto a reloadable prepaid card or pay a MoneyPak or Vanilla Reload partner company directly.
While the misuse of MoneyPaks, Vanilla Reloads, or similar payment mechanisms isn't new, NCL has received a significant number of complaints so far this year. The story of a consumer we'll call "Chris," who sent us complaint earlier this year is typical:
"The man called my place of business to say that my previous payment on my bill didn't go through and that my business's electricity would be shut off that day. … He requested that we pay only Green Dot MoneyPak. He even called me back to make sure I was going to pay it. He said I would get a call in 30 minutes from [the] reimbursement center for the card fees. I then realized that this was a scam and it was too late."
These payment mechanisms have become popular with scammers because they are essentially the same as carrying cash. Fraudsters trick consumers into giving them the control number or PIN, which the scammer then uses to load the funds onto their own prepaid debit card. Since the funds are available instantly, the thief can use their debit card to take cash out of ATMs. These services aren't protected from fraud the way that credit or debit cards are, the victim is typically left with nothing.
NCL is warning consumers to be on the lookout for scams where they are asked to load cash onto a MoneyPak, Vanilla Reload, or similar cash-based payment device. Only give out the control number or PIN to approved partners of these services (a list of these partners is available on the companies' websites). Be sure to only load funds from a MoneyPak or Vanilla Reload onto a prepaid debit card that you or someone you know controls. If you receive a telephone call or email from someone claiming that you've won a prize, but need to pay a fee via MoneyPak or Vanilla Reload to collect it, it's a scam. Also be wary of callers claiming to represent bill collectors, the IRS, or other companies who ask for payment on one of these devices.
Consumers who have been approached by a scammer can file a complaint at Fraud.org.